As a complimentary service, we have the option to perform the required annual emissions with the customer remaining inside the vehicle through the test and payment and sticker/registration. #Driveupwindowemissions #Registrationrenewal. We can do this on any year of vehicle, both 1995 and older two speed tests, and 1996 and newer vehicle OBD tests.
| | |
| --- | --- |
| | Independent Subaru Service Center |
| | Independent Honda/Acura Service Center |
| | Independent Toyota/Lexus Service Center |
| | Independent Ford/Mazda Service Center |
| | Independent Nissan/Infiniti Service Center |
| | Independent Hyundai/Kia Service Center |
| | Independent Dodge/Jeep/Chrysler Service Center |
| | Independent Chevrolet/GM Service Center |
| | We also perform basic oil and filter changes, brake services and tire replacements for: Volvo, Volkswagen, Audi, BMW, Mercedes. |
Craig's Service Center, The Best Truck and Car Repair Service in Salt Lake City

DMV Annual Vehicle Registration Tax Bracket Amounts
2021-2023 = $221.00
2018-2020 = $181.00
2015-2017 = $151.00
2012-2014 = $121.00
2011 & older = $81.00
Electric vehicles are +$130.25 in addition to model year renewal fee
Emissions Inspection Fee: $49.50 (most vehicles, vehicle model 1995 and older: $79.50)
On-the-Spot Sticker Fee: $20.00
| | | |
| --- | --- | --- |
| Powder Coating Service | Fuel Wheels Dealer & Installer | 15 Minute Emission Testing |
| | | |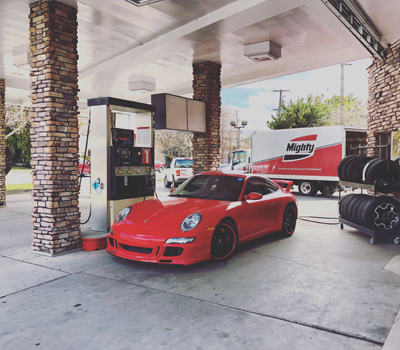 Get top-notch auto repair services today at Craig's Service Center. From AC repair to transmission services, our goal is to offer expert auto repairs at an affordable price. We are conveniently located near you in Salt Lake City. Come by our shop at 904 S 1300 East or call today to schedule an appointment at 801-581-0114.
Quick and Trouble-Free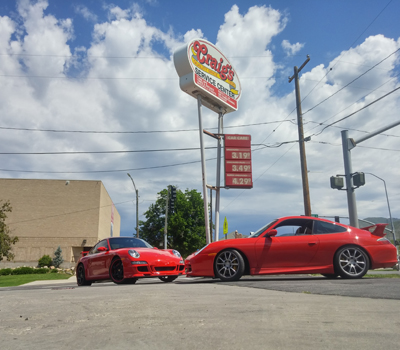 We know your time is money. Most truck or car maintenance services can be completed while you wait. Many repairs such as AC repair, brakes, and transmission repairs will be performed that day. Straight forward or complicated, our mechanics will get your auto repairs done quickly and get you back on the road right away.
Get A Clear Estimate With No Hidden Costs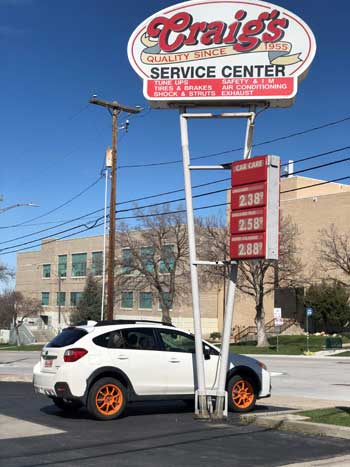 We will provide you with an easy to understand estimate before beginning any services. Ask us about options to keep auto repair costs low or upgrades to keep your car in top shape. We stand behind all of our work with a guarantee you can count on. Call today to schedule an appointment at 801-581-0114.
Our Mechanics Can Handle It
Our certified mechanics and highly skilled auto repair specialists provide the best in auto repair services for domestic and import automobiles of all makes and models.
Call today to schedule an appointment at 801-581-0114 or email us.
See What We Do!
A/C Service, Oil Changes, Shocks & Struts, CV Axles, Car & Truck Care, Electronic Services, Electrical Services, General Services, Heating and Cooling Services, and Miscellaneous Services
Craig's Service Center offers auto repair services you can count on!
Vehicle
tips
According to recent studies, 5 percent of all motor vehicle fatalities are clearly caused by automobile maintenance neglect.
Testimonials
Stacey N.
I had such a good experience - this was my 'test' for future work since I'm determined to avoid the dealership (New West Valley Location) at all costs. I'm at the front of the pack for Fiat - bought mine first, so now that it is getting older it is going to start needing repairs. I am pleased to have found you and will spread the word within the Fiat community the best I can for all the owners who will be right behind me in needing repairs. SO HAPPY I FOUND YOU!! I will absolutely be back for future repairs, tires, anything else as needed. Thank you for being such a great little local shop!
view all reviews